WHY YOU SHOULD CHOOSE THE IMA
Free home page design provided with your brief if you ask us to pitch for your project.We are so proud of our designs we're happy to show create one just for you to show you what you will get in advance before you select a provider.
Free 2 months of website maintenance and support (this is more than any other service provider)
Free shared server rental for 12 months (this is more than any other service provider)
Free SSL Security certificate
Flexible Payment terms If you need help with budgets we can work with you so payment doesn't need to be in advance. We could even hold off on payments until the project is completed.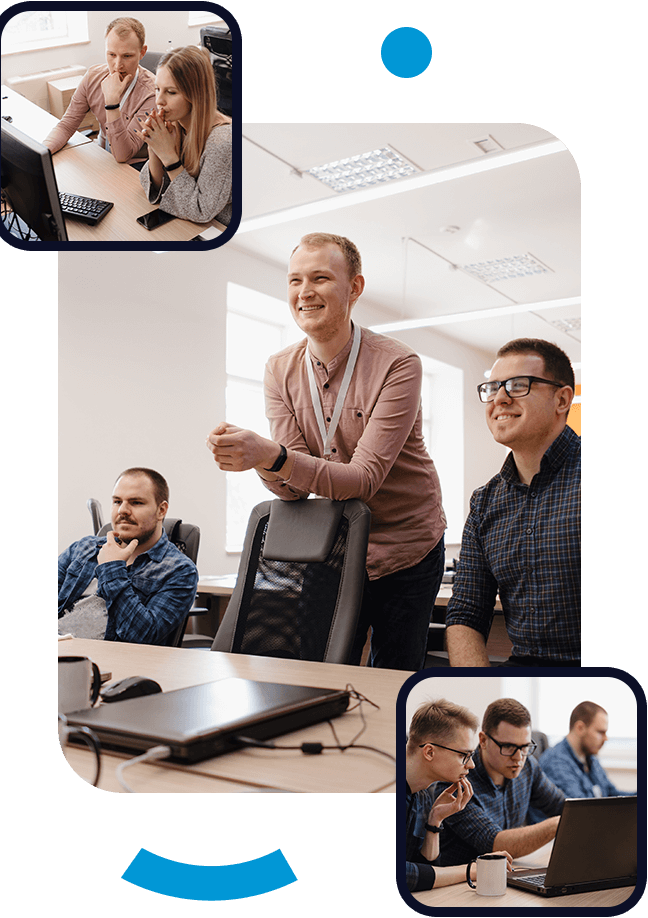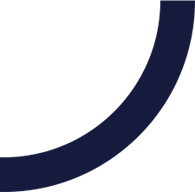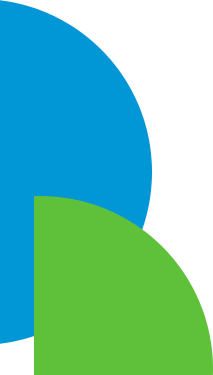 Discover Our
Latest Designs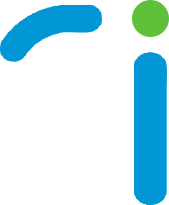 Testimonials
What our clients think...
Spunout
My name is Kevin O'Brien. I'm the head of Digital for Spunout and we are clients of the Irish Media Agency. I've had the pleasure to work with the IMA team when we were building our new website and I would recommend them as great partners to work with on ... any digital project. From the outset, Irish Media Agency took the time to understand who we were as an organization, what our goals are with our website built and to make sure that the package that they were given to us provided us with the best value and was able to meet needs that we had. What was great about IMA throughout the process was that the activists trust advisors to us. They were able to give us expert advice on everything from user experience true to hosting platforms. The whole lot was fantastic to have people who are that knowledgeable in our corner helping us make our project a success. Equally, they were there to tell us when there might be challenges, doing a certain thing that we might want to do, or where the opportunities that we weren't aware of that we could be taking advantage of. I think the best thing about the relationship was how strong communication was. There was never a time where I was chasing anybody to get the work done. Emmet was always three steps ahead of us and was always Proactive the communication, making sure that they were driving things forward and it was enough for us to chase anybody for anything. I am really happy with the service and the value we got from working with the Irish Media Agency and I'd be happy to recommend them to anybody.
Focus Ireland
The Irish Media Agency are great to work with and always provide a highly professional, innovative and strategic service. Focus Ireland's social media profile continues to grow and play a key role for us as a organisation. Great credit goes to the Irish Media Agency for this as the company ... works very closely with us as a client to deliver what we need.
Blarney Castle
Hi, my name is Paul O'Sullivan and I'm the marketing manager at Blarney Castle & Gardens. We were involved in the Fáilte Ireland Digital that Delivers programme and in particular the Website Enhancement Option. We selected Irish Media Agency and they blew us away immediately with their fantastic proposal and ... really creative design ideas for our new website. Throughout the whole process, they were brilliant, unbelievable to deal with and in the end created for us a truly beautiful website. The whole team at Irish Media Agency were fantastic to deal with, went above and beyond for us and we were thrilled that we selected them to design our new beautiful website and I highly recommend them if you are thinking of creating your new site for your business. Thank you.
Valentia Island
Hello everybody, my name is Lucian. I work for Valentia Island Development Company and I'm here at beautiful Transatlantic cable where we open a museum. And I just want to tell you about the importance of digital. I think, for us at least, we manage two visitor attractions here on ... the island and we participate in the Digital that Delivers program. So it was very important to have the things done properly from the start. Now, we have been very lucky to come across Irish Media Agency after we kind of had a few chats with other agencies to look after our digital. I just have to say that I was absolutely lucky to come across these guys. We've done a brand new website, they helped us from the start with everything. What I was impressed by was their kind of response time, I mean there's no waiting for them to help out or when you have a problem, especially Emmet is absolutely on the ball all the time so any problem I had, just a quick call or a message and he would come back to me within 20-30 minutes maximum or sometimes just instantly or just answer the phones. So I think this is very important so apart from them being very very professional, they know what they're doing and you know, and you can check the website valentiaisland.ie to see their work. It's very important to get the service they provide so the service is, I'll be honest with you, I didn't, I'm working with different companies but by far, Irish Media Agency and Emmet especially is delivering the best service ever in terms of sorting out things, responding every time. So, if you are looking for somebody to look after your website or social media or anything regarding you know in relation to digital development, strongly recommend Irish Media Agency, they are absolutely fabulous, so just contact them and you can go from there. Thank you very much.
John O'Connell - Clúid Housing
Clúid Housing
In 2020, IMA designed a new website for Clúid Housing. We set the challenge to introduce energy and movement to the design to make the site engaging, bring our content to life and set Clúid apart. We were thrilled with the results of the project. We found IMA to be ... an organisation that is solution orientated and timely in delivery.
Jonathan O'Meara - Mid Ireland Adventure
Mid Ireland Adventure
I would highly recommend the Irish Media Agency if you considering updating or your looking to get a new website developed. From the start of my project Emmet and his team were on hand every day to advise, update and implement the best possible website that suited the needs of ... my business. Before starting the project, Emmet took the time to understand the day to day running of my outdoor activity business and this really helped when to came to developing a website that could maximise and convert into sales. Emmet and his team were always on hand to take calls and were very efficient dealing any issues or changes that I wanted to make over the course of the project. I can honestly say that Emmet and his team were total professionals in all the areas of website design, programming and development. There were no negatives with my dealing with Irish Media Agency. The whole team provide a five star service and without doubt they have increased the overall turnover of my business. These guys are A team when it comes to web development.
Lucian Horvat - Valentia Island
Valentia Island
I consider myself lucky to come across Irish Media Agency when working on our digital development projects. Without any exaggeration on my part, this agency is unbelievable: from their customer service to their availability, communication and technical skills, everything is second to none. I ended up having an ongoing contract ... with IMA and I would never switch to any other company. Thank you, Emmet and the team for all your support!
Bren Whelan - Donegal Climbing
Donegal Climbing
I had the pleasure of working with the Irish Media Agency (IMA) as part of the Failte Ireland 'Digital that Delivers' programme. From start to finish IMA were highly professional, plus willing to go that extra mile to create a superb website design. All-in all, I am delighted with the ... end product, and the team's after sales service is excellent too.
Rachel McCoy - Airfield Estate
Airfield Estate
From the very beginning working with Irish Media Agency has been a pleasure. Their approach is clear and this helped us create a strategy and approach to our new website project. Their continued customer service is second to none and a valued asset to our business.
Imelda Reidy - Inishbofin Experiences
Inishbofin Experiences
In 2022 Irish Media Agency designed and built our brand-new website. Emmet and the team made the whole process so easy from start to finish. They were a pleasure to work with and provided a very professional service with an unbelievably fast turnaround. Communication was easy and immediate, and the ... work just gone done, with no chasing from us. They had great ideas and easily incorporated what we wanted in a modern and dynamic website. Training was provided so we can update the website easily when we need to. I would highly recommend IMA if you are considering updating an existing or developing a new website.
Gregory Tierney - Crosscare
Crosscare
The Irish Media Agency has recently built Crosscare a new website and we have found Emmet and the team to be very professional and supportive during the process. They are always very approachable and can advise on content, page design and how to make a website more intuitive to all ... users. We would be very pleased to recommend Irish Media Agency to anyone looking to develop a quality website
Mark O'Connor - Inclusion Ireland
Inclusion Ireland
Inclusion Ireland worked with Irish Media Agency on a rebuild of our website. They worked closely with us in a way that enabled our vision of how our website should look into something better than we could have ever envisioned. Thanks to the guidance and support of Irish Media Agency ... we now have a modern website that is bright, slick, easy to edit and lets the world know what we are about.
Kathleen Fahy - The Sanctuary
The Sanctuary
Emmet and The Irish Media Agency have been central to developing the Sanctuary's new responsive eCommerce site. From the very outset, their expert guidance helped us through a complex redevelopment and design phase. At all stages, stakeholders were clearly consulted, issues identified and solutions agreed. Budgets, timescales and training plans ... were adhered to and importantly the voice and ethos of the Sanctuary clearly reflected in the final website. We cannot recommend him enough.
Andrew Mernagh - First Light
First Light
The Irish Media Agency has an exceptional proficiency of listening to their client's needs. Working with them recently on a new website for FirstLight, they showed exceptional dedication to the project from the outset through to completion of the project. Emmet and his team are the definition of customer service
James Harold - International Organization for Migration
International Organization for Migration
What makes the Irish Media Agency different is their ability to really listen to our needs. From conception through to completion of our project, the team's dedication and support was exceptional. They are truly redefining the term customer service!
Orla Dolan - Breakthrough Cancer Research
Breakthrough Cancer Research
Emmet and the Irish Media agency became invaluable partners to us at a time when we were launching a new national brand strategy and approach for our organisation. Their expertise and insights in social media platforms/algorithms were integral to our first national and multi-award winning campaign. We had ... great confidence engaging them, as they also understood the uniqueness of the charitable sector and helped us significantly grow our income through social media in the first year alone. Irish Media Agency also designed and delivered our new purpose-built website, walking us through the process step by step. They are our partners to digitally interface with the public and we are thrilled our website continues to receive hugely positive feedback from our users.
Ready to transform your online presence?
Sign up for a free consultation call with our experts today and let us show you how we can make your vision a reality!
Get Started Today